World Wide
Service & Support
(800) 501-4674


Secure Online Order Processing
Data Protection & Security Solutions
SOOP from TactiCom
Secure On-Line Order Processing (SOOP) providing complete e-commerce, data protection & secure solutions since 1995. Our extensive development library, results high quality cost effective applications and systems, within relatively short development cycles, at a fraction of the cost of our competitors. We provide complete solutions that integrate seamlessly with your current business. Our systems are in full compliance with all USA & EU state & federal laws.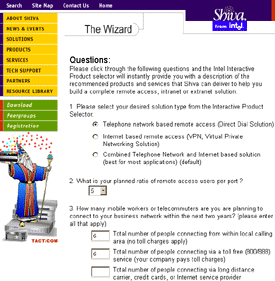 Secure Internet & Extranet Applications & Systems
Identity Theft Prevention Solutions
Secure Email, Document Management & Archiving Solutions
HIPAA - Health Services Industry Requirements
DOD & GSA Supplier Requirements
Secure B2B & B2C E-Commerce Systems
B2B Secure On-line ordering & order tracking systems
Secure Registration, Reservation & Event Management Systems
Secure Lead Management Systems
Secure Employment Applications & HR Services
Secure Web Publishing Systems (Intranet, Extranet, Homeland security, etc.)
Custom applications from our extensive application library developed over fifteen years.